THE DOUBLE CHEESE EXPERIENCE
Good things come in pairs, so we've stacked on twice as much cheddar cheese in our Double Cheese Subs just for you!
Our all-new Double Cheese Subs comes with double cheddar slices, jalapeno cheese sauce, choice of chicken or steak. 
Indulgent and delicious, here for a limited time only. Try them today!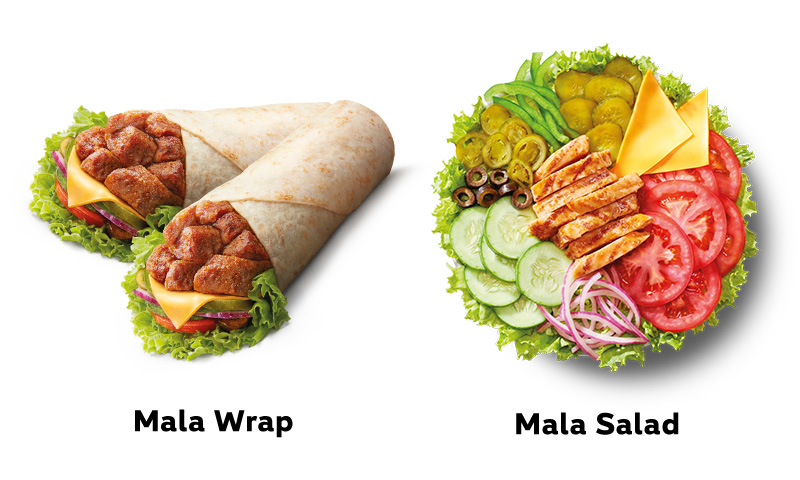 Now available as a sub, salad or wrap, the delectable and numbing sensation of Mala is best paired with lettuce, cucumber and red onion. You can also get creative and make it your own with the wide variety of vegetables and sauces available.