Come on, Singapore! It's your chance to step up to the challenge and win up to $3000!
Join us and go the distance in our Beat My Track Record Challenge. Sign up, record your steps and trample your way to the front of the competition. Terms and conditions apply.
Scan or click the QR below with your mobile phone to start winning!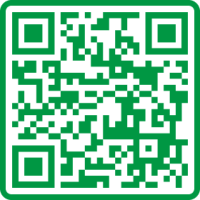 Simply follow these steps:
FAQ Subway® Beat My Track Record Challenge
What is the Subway® Beat My Track Record Challenge?
Stay active with the Subway® Beat My Track Record Challenge and get savings on delicious subs! Start walking from 29 June 2022, 1000 hours, to 18 October 2022, 2359 hours and compete in weekly leaderboards to win cash prizes of up to S$3,000!
Who can play the Subway® Beat My Track Record Challenge?
The game is open to players of all ages, but if you are under the age of 18, do remember to seek consent from your parents or guardian before playing! For more information on player eligibility, look at the Terms & Conditions.
How do I start playing?
Head over to

beatmytrackrecord.sqkii.com

on your mobile device and sign up for a game account using your mobile number. Once done, you'll be taken through a short tutorial to teach you how to get fresh ingredients to craft delicious subs in the game!
How do I get ingredients?
All you have to do to collect ingredients in the game is to walk in real life! Keep the game open on your screen and take it with you as you walk; you'll start to collect ingredients automatically.
Here's a tip: Some ingredients are more commonly found in certain areas! You can check the probabilities for getting ingredients in various locations around Singapore in the in-game Travel menu. These probabilities may change each week, so check back often! Travel to these locations physically or virtually in the game for a higher chance of getting those ingredients while walking.
How do I assemble subs?
First, tap on the "Assemble!" button on the main game screen. Then tap on any combination of ingredients in your inventory to add them to the counter, before tapping "ASSEMBLE" to assemble a sub using those ingredients. Only certain combinations will result in a sub, so be sure to keep experimenting to discover the right recipes.
How do I use my vouchers?
When you assemble a sub, there's a chance you'll also receive a Subway® voucher. These vouchers can be used at any Subway® outlet in Singapore. To use your vouchers, tap on the voucher icon on the left of the main game screen, select the voucher you wish to use, then swipe the redemption bar in the cashier staff's view.
Why are my ingredients expiring?
Uh oh, that means your fridge power-up has run out of power! You'll need to get a new fridge power-up from a crate in order to prevent this from happening. Otherwise, ingredients will expire every 24 hours. Expired ingredients will be removed automatically from your inventory, but you can still use expiring ingredients before they are removed!
What are crates, and how do I get them?
Crates contain a random assortment of ingredients that you can use to assemble more subs! There is also a chance that it will contain a fridge power-up, which will help you store your ingredients longer. The very first crate you open is guaranteed to contain a fridge power-up! Purchasing a sub from Subway® with a 16oz drink and 1 cookie (small meal) will allow you to get 1 crate!
How do I compete on the leaderboard?
The leaderboard is a series of weekly challenges where you can win cash prizes! To join the leaderboard, simply start assembling different subs in the game to earn points — the total points of your subs for each week will determine your ranking on the leaderboard! Subs with rarer ingredients are worth more points.
At the end of each weekly challenge, the players in the winning ranks of that week will win cash prizes. The winning ranks and corresponding prizes will be stated on the leaderboard page! Do note that each player can only win once, so they will not be eligible for future challenges. Head over to the in-game leaderboard now to see where you're at!
What do I need to do in order to receive my leaderboard cash prize successfully?
First of all, be sure to fill in the in-game winner's agreement with the correct details! You will be directed to this winner's agreement if you win a cash prize from a leaderboard.
Next, do check that you have a PayNow account tied to the mobile number that you used to sign up for the game. If you don't have one, make sure to create an account latest by 18 October 2022, 2359 hours! This is necessary as all prize winnings will be credited to the winners via PayNow.
When will I receive my leaderboard cash prize?
If you've won a cash prize from the leaderboard, you will receive your prize by 31 December 2022! The prize will be credited via PayNow to the mobile number you used to sign up for the game.
Where can I find other players to discuss the game?
You can check out

Sqkii's Telegram group

— you're likely to find fellow players over there!
What should I do if my screen is stuck or isn't loading properly?
Give these a try and see if the issue is resolved!

Clear your cache and refresh your browser.
Make sure you're not using an embedded browser, i.e. you're not opening up the game within another app such as Facebook or Instagram, but directly in a browser such as Safari or Chrome.
Make sure you have a stable internet connection.
Try using another browser
If the above doesn't work, just drop Sqkii a message on

Facebook

with your phone model, phone O.S., browser, browser O.S., mobile number, and a screen recording of the issue and they'll help you out!
I've lost some in-game items due to the game hanging. Can I get them back?


Try clearing your cache and refreshing your browser to see if you've gotten them back! If that doesn't work, just drop Sqkii a message on

Facebook

with the following details and they'll look into it for you:

Your phone model
Phone O.S.
Browser
Browser O.S.
Mobile number
A description and screen/video recording of the issue
My question isn't found here! What should I do now?
If you have a question regarding the game, just head over to Sqkii's

Facebook

page and send them a message for further assistance. You can also head over to the Terms & Conditions to read the full version of the T&Cs for Subway Beat My Track Record Challenge.

If you have a question about using Subway® Vouchers or other Subway®-related queries, just drop a message on Subway®'s

Facebook

page for assistance!